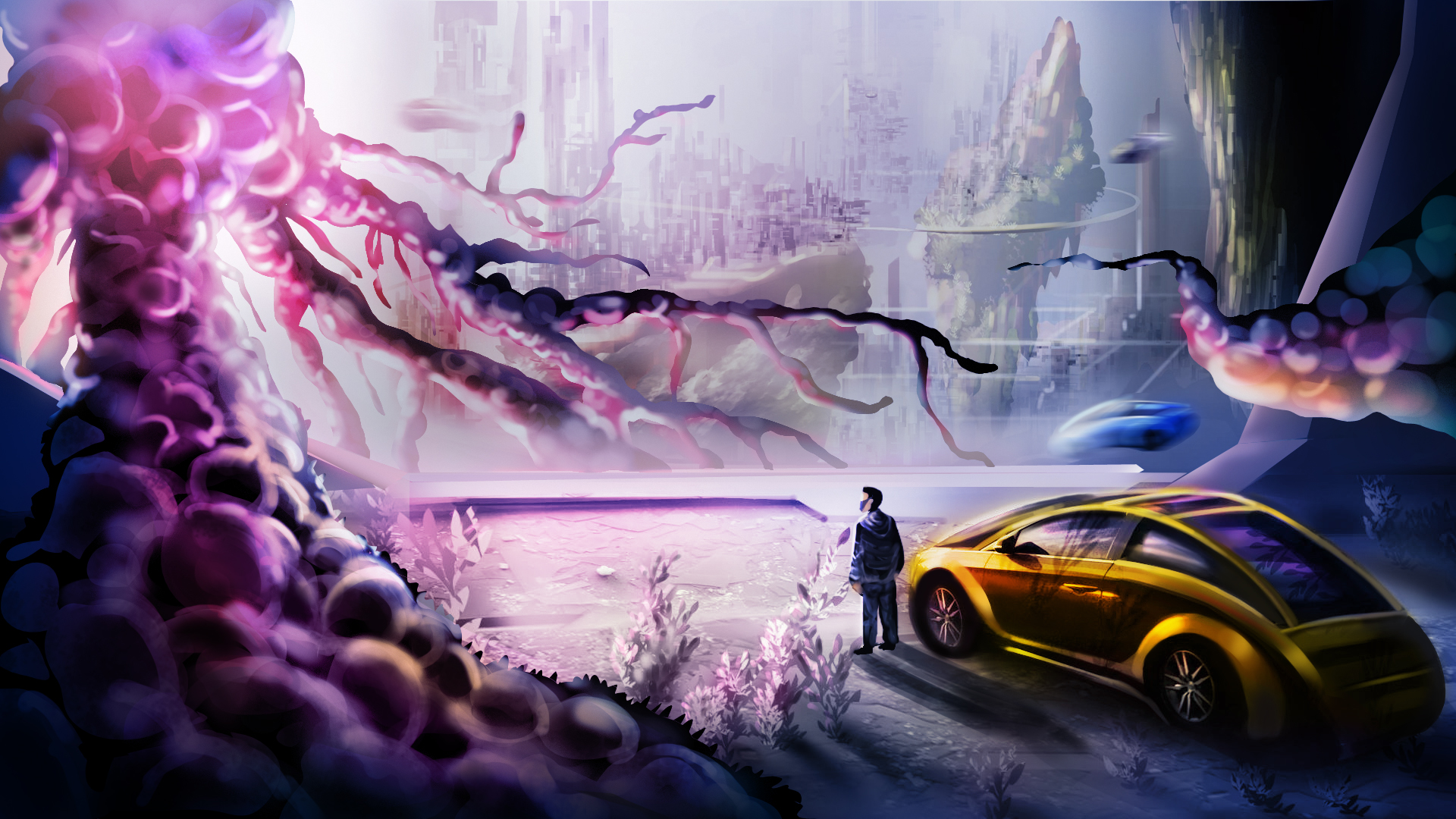 Rolando DeCastro is an illustrator who loves to create art for the entertainment industry, as well as personal projects. His illustrations explore elements of fantasy, science fiction, and horror. Besides working in the studio, Rolando also enjoys drawing caricatures of people at corporate events, weddings, and parties. After graduating with a BS in Media Arts and Science at IUPUI, he would later earn an MFA in Animation at Ball State University.
Alongside industry work, Rolando teaches art at the college level, having taught animation courses at the Art Institute of Indianapolis and online courses at IUPUI.
Clients and Collaborators
Humane Society for Hamilton County
Greymatter Risk Management, LLC
Saint Mary of the Woods College
Big Bounce Fun House Rentals
Abracadabra Fun Parties
Manhiem Indianapolis
Faegre Baker Daniels LLP
Matrix Integration
Coles Marketing
CM Risk Management
Funtime Funktions
Xtreme Fun Events
Rehab Medical
Indiana Beach
Synopsys
Bitloft
Kroger
Recommendations
I have had the fortune of working with Rolando at two companies over the last 6 years, and I can say without a doubt that he is one the hardest working and dependable artists I know. Rolando is highly motivated, has never missed a deadline no matter how challenging or the request. He is a natural leader with strong critical thinking skills. Rolando has always been charismatic at the office and no problems holding himself and the team accountable. Rolando is a true professional artist at heart, continuously teaches his techniques to others, invites us to do draws and is constantly researching and practicing new styles. I highly recommend Rolando to any team looking for an artist and illustrator that gets the work done.
-Thomas Marshall, Former Supervisor at Puca Studios and Bitloft
Rolando has been the most upbeat and reliable illustrator I know during the time we've worked together. He tackled monumental tasks by breaking work down and delivering consistently. He takes feedback, whether it be praise or critique, with a smile. As a project manager, I've been consistently grateful for Rolando's level of organization, accountability, and willingness to tackle the administrative side of creative work that no one truly enjoys. He's an artistic machine able to plug into any big project.
–Lauren Morton, Former Supervisor at Bitloft
I've been blessed to discover that it's a true treat and an honor to work with Rolando. I've worked with him on a game design product that has undergone several changes in scope, and each time Rolando has rolled with the changes with grace and a zen attitude, even when it meant letting go of fantastic work. He simply moved to the next tasks and created something new that was equally great and beautiful. We've worked together closely on 2D art for the project, and I've found Rolando to be patient, attentive, and endlessly creative, as well as being responsive to feedback. I truly love working with Rolando and would recommend him for any role or project.
-Virginia Sanders, Former Content Writer at Bitloft